(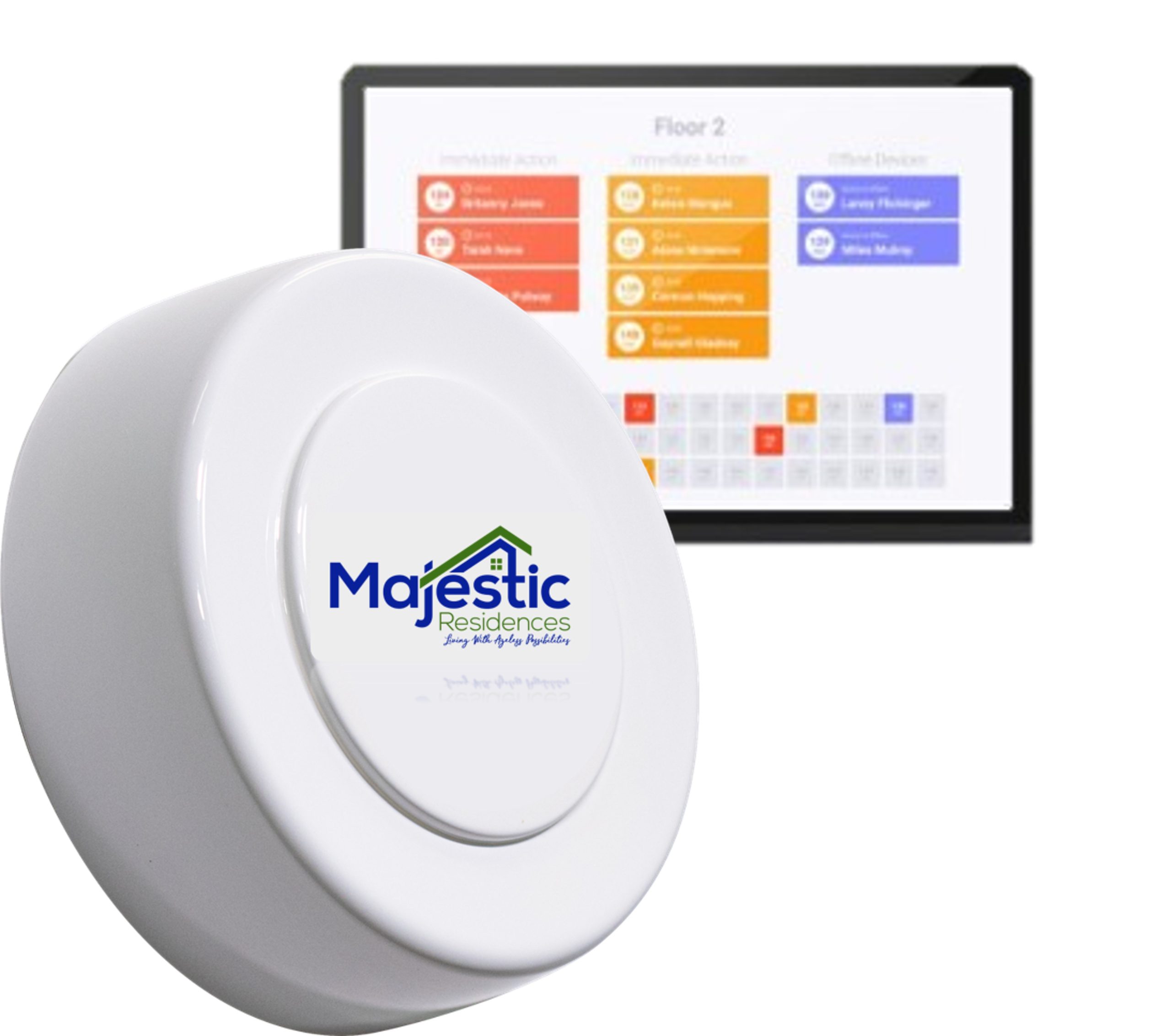 Gilbert, AZ February 2022) Majestic Residences, an international franchise system of residential assisted living homes, is using a cutting-edge, one-of-a-kind incontinence program utilizing radio waves to detect the exact moment, in real-time, an adult brief is wet or soiled.  "This technology is a game-changer in the industry, and Majestic Residences is proud to be showcasing it in our homes," states Co-founder and CEO Chuck Bongiovanni.  He continues to say, "It's amazing to see families' reactions when they see this innovation firsthand.  Families have told us they choose our homes because we had this technology."
Majestic Residences is a maverick in high-tech, science-based technology in the brand of homes, including scent technology, robotic pets, electronic medical records, unique age-based activities, and virtual reality for its' residents.
Majestic Residences currently has exclusive use rights for the residential assisted living home industry. Still, the company that invented it, DriQ Healthcare, is currently testing it in nursing homes and rehabs.  The technology works by using radio wave signals from an RFID chip taped on the outside of the adult brief.  The chip communicates with an antenna module.  When the signal is impeded in any way (urine, for example), the module sends an alert to the caregiver, and a bedside light turns red, indicating that the brief needs to be changed.
The system documents the exact time and date of the incident and how long it takes for a caregiver to change the brief. In addition, the RFID chip never touches the older adult's skin and doesn't have any contact with urine. "We believe it will drastically reduce skin breakdown and will offer peace of mind to families who are considered about their loved one receiving proper incontinence care," states Bongiovanni.
Interested families can demo this innovative technology at any Majestic Residences homes nationwide.